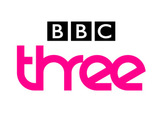 BBC Three and BBC Radio 1 tackle one of Britain's biggest issues – youth unemployment. Over five nights, Richard Bacon and Tina Daheley talk to industry experts in front of a live studio audience about the best ways to find work.
In 2011, nearly 20% of young people are unemployed in the UK, this accounts for around a million people. More and more talented young people are struggling to find work and this series aims to respond to this problem with debate, advice and entertainment.
On Thursday 20th October, James Caan will be providing tips on getting a job or starting a business and will also take part in a panel debate discussing the progress and performance of candidates after they undertook work experience.